The 'Seaside Summit' Business Event 2021
November 4 @ 5:00 pm

-

9:00 pm
After a tumultuous period of disruption for businesses operating in the tourism, retail and hospitality sectors, 'Seaside Summit' is back!!
An early evening event designed to celebrate the bounce-back of our visitor economy and the opportunities for growth for businesses in the tourism, retail and hospitality sectors.
We are inviting all independent business owners who contribute to this important sector with their passion and diversity of products and services, to the Seaside Summit in the thriving resort of Cleethorpes.
Join us for some food and some enthusiastic optimism from E-Factor and our guest speakers who will be talking about all things business. The bar will be open and we will be providing complimentary food from the following local street food vendors to the first 120 arrivals.
The Dogs – Bad Boy Bagel Co
Our host for the night will be Mark Webb, MD of E-Factor Group Ltd.
Mark is a passionate believer in the importance of local business and encouraging enterprise in all parts of the community. "I can honestly say, through all the roles I have held, there is nothing more challenging, more scary and yet more invigorating than running your own business."
Everyone at E-Factor Group is absolutely certain that local businesses are the lifeblood of this area and our mission is to ensure they are given all the meaningful support and recognition they deserve. We will strive to provide that support and champion their cause on every local, regional and national platform available.
SUA Members – Bailey Greetham-Clark of Be Great Fitness, Lisa Dolan of Toms Garden, and Jacqui Exley of Megs Island Guesthouse.
E-Factor knows only too well the importance of encouraging and developing the new wave of local entrepreneurs that will attract and service the growing numbers of visitors to our area. A few of our new Start-Up Academy members will share their enthusiasm on stage, and introduce their own ideas and the reason why they believe the Academy will help them grow their brands into worthy members of our trusted business community.
James Trowsdale, Strategic Lead for Culture at NEL Council
With more than 10 years' experience in the sector, James was previously central to the team that delivered Hull City of Culture, leading relationships with Arts Council England and the National Lottery Heritage Fund.
He's perfectly placed to explain the current initiatives for developing the areas creative and cultural footprint and the emphasis the importance this sector can contribute to the visitor experience.
Vince and Toni Buckle – Weavers of Ebb & Flo
Their true passion in life is looking after the world we live in and securing its health for our future generations. Having always had an affinity with the sea they set up paddle boarding business Ebb & Flo Living in 2017 to give people the opportunity to experience the calming influence of the water.
Their love of Cleethorpes and the surrounding area, and their overwhelming desire to ensure more people enjoy the coastal vibe, means they are pushing forward with exciting new plans for Ebb & Flo and the resort.
Simon Bryson, Tourism Programme Manager, TEC Partnership University Centre, Grimsby
A keen advocate for the development and retention of local talent in our area, Simon thrives on teaching today's young generation about the importance of outstanding customer service to any future employer and their ability to ensure customers have a good experience when visiting their establishments.
Simon will be talking about recruitment and retention issues facing the sector at this point in time, and the requirement to be an employer of choice, along with developing a robust recruitment strategy in line with your business growth plans.
Wayne Hemmingway – Our Keynote speaker for the evening
His first vision was to create and develop the affordable Red or Dead designer label into a global brand in the 90's, before going on to establish a design company that has involved itself in everything from festivals and cultural events, to the building of corporate brands and marketing strategies, and the regeneration of coastal areas just like ours.
Now, after a career spanning four decades in the design industry, Wayne Hemingway has a fair few stories to tell and lessons to give – and people love to hear them. His talks are insightful, thought-provoking, inspiring, often hilarious and always truthful, warts and all.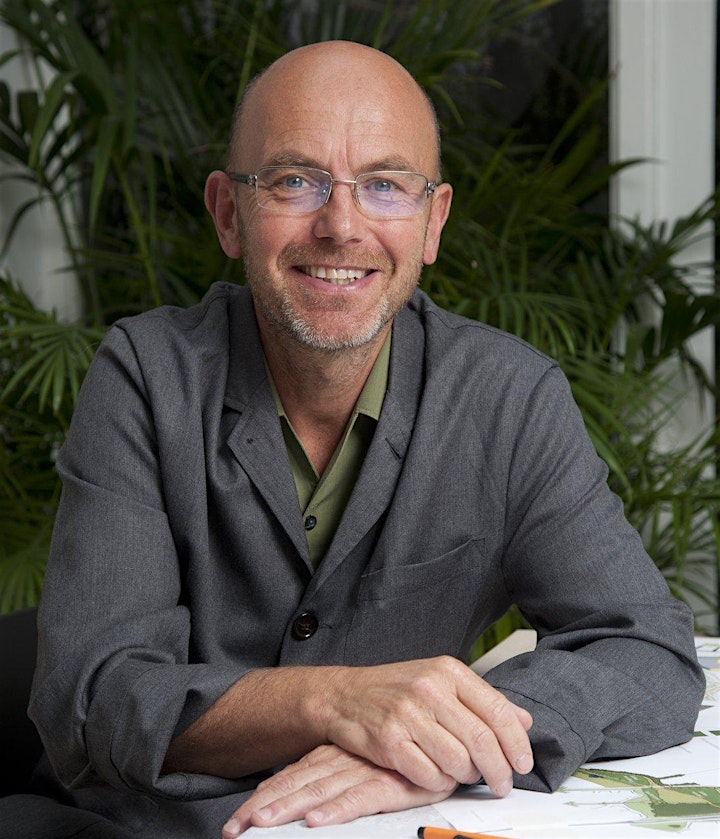 Wayne Hemmingway, keynote speaker
______________________________________________________________________________________________
Please note: There is limited availability of food therefore please arrive on time as it will be allocated on a first come first served basis.